Debt Manager and Tracker Pro v3.9.24-play-paid [Paid]
Requirements: 4.2+
Overview: Designed for use by both individuals and businesses, Debt Manager is the perfect tool for keeping track of money owed and money loaned (debtors / creditors).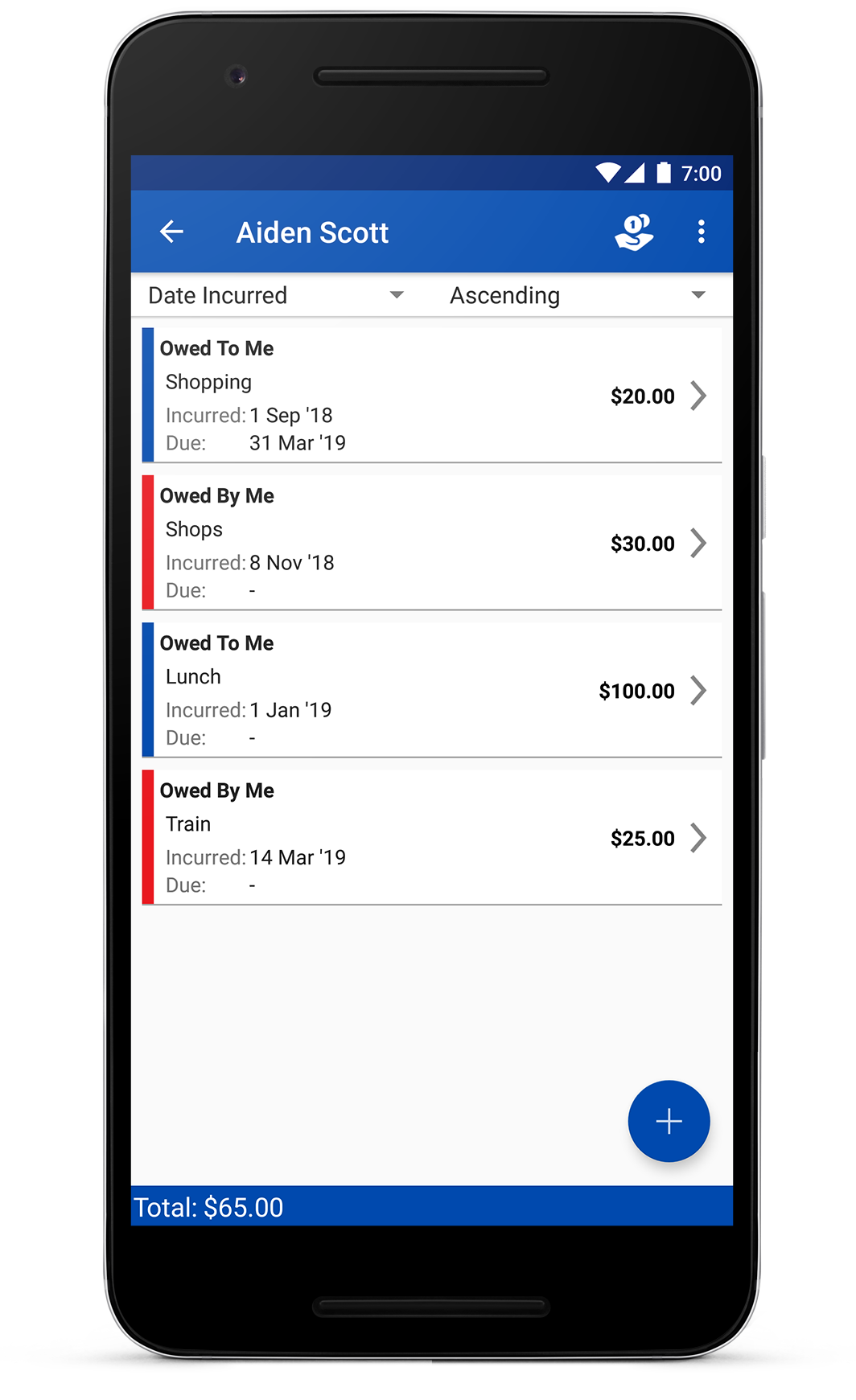 Both scalable and versatile, Debt Manager can be used for a variety of financial activities including; commerce (i.e. the sale of goods or services), large scale loans, peer-to-peer (P2P) lending, IOU (I owe you), micro financing (microcredit), and any other situation where tracking and managing the flow of money is required.
Pro features:
• Track money owed to/by you
• Grouped by debtor/creditor/individuals
• Multi-currency capable
• Calendar entries and reminders
• Transaction history
• Debt Summaries per currency
• User Summaries per currency
• Ad-free
• Messaging
• PIN/Fingerprint Security
• Available in; Arabic, Bahasa, Chinese, French, German, Indian, Japanese, Korean, Portuguese, Russian, Spanish, Turkish
What's New:
– Bug fixes
This app has no advertisements
More Info:
CODE:
https://play.google.com/store/apps/details?id=com.centuryegg.pdm.paid
Download Instructions:
Hidden Content
This board requires you to be registered and logged-in to view hidden content.
Statistics: Posted by Balatan — Mon Apr 01, 2020 4:31 pm
---