English with Uchisto v1.3.3 [Pro]
Requirements: 4.1 and up | RU
Overview: We have created a "Uchisto" in order for you to communicate fluently in English! For you we have gathered all the necessary, convenient and effective. In application settings you will find teaching methods that will allow you to memorize English words – up to 100 words a day without tiring cramming!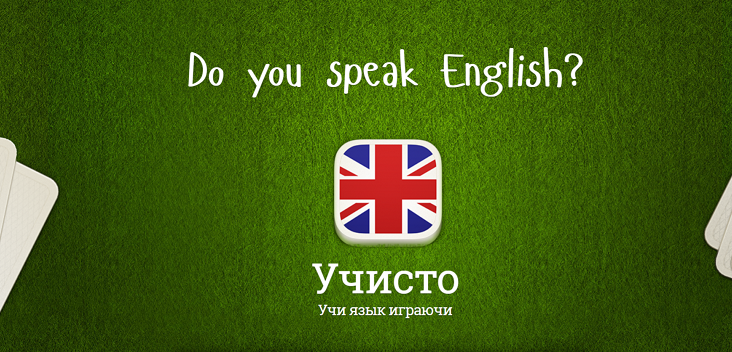 Cards picked up English words frequently used words in everyday language and literature. "Uchisto" – a quick and easy way to learn English with the help of your smartphone and a couple of minutes to spare during the day.
Download the free app and learn new words today!
You will have:
º unique method to quickly learn the English words on the cards;
º 40 frequency dictionaries for every 100 words;
º transcription, translation and correct pronunciation on one screen;
º effective training for children and adults, regardless of the level for beginners or pros;
º built-in reminder of the need to repeat the words after a certain period of time;
º opportunity to study the language in English or Russian side of the card;
º to exclude from viewing learned words;
º built-in display more frequent words that you find it difficult to remember;
º preparation to practice conversational English without leaving home.
Say no textbooks and courses! Learn English with the help of cards – an effective method which is popular not only for beginners but also for professional translators. Within a month of classes you will notice that much less likely to seek to better understand the vocabulary and audio, video and text in English.
Inside the app you will find more than 40 dictionaries, consisting of cards, each of which is written to study the Word, and the transcription of c back – translation. Announced the correct pronunciation of words that you had the opportunity to practice conversational English.
With our app you can also track your progress learned words and put a reminder of the need for periodic repetition of already learned material in order to consolidate the knowledge.
Flipping cards, listen to the audio pronunciation and remember, repeat traveled – Learn English with ease!
What's New:
– bug fix
– added analytics to account for minor bugs and quickly eliminate them
All dictionaries are unlocked.
This app has no advertisements
More Info: credit viktorovich31
CODE:
https://play.google.com/store/apps/details?id=ru.uchisto.Uchisto&hl=en
Download Instructions:
Hidden Content
This board requires you to be registered and logged-in to view hidden content.
Statistics: Posted by Dogadaevznet — Sun Mar 10, 2020 3:57 pm
---