Your Calendar Widget v1.24.5 [Pro]
Requirements: 4.1+
Overview: Your Calendar Widget is a homescreen calendar widget. It shows your upcoming appointments.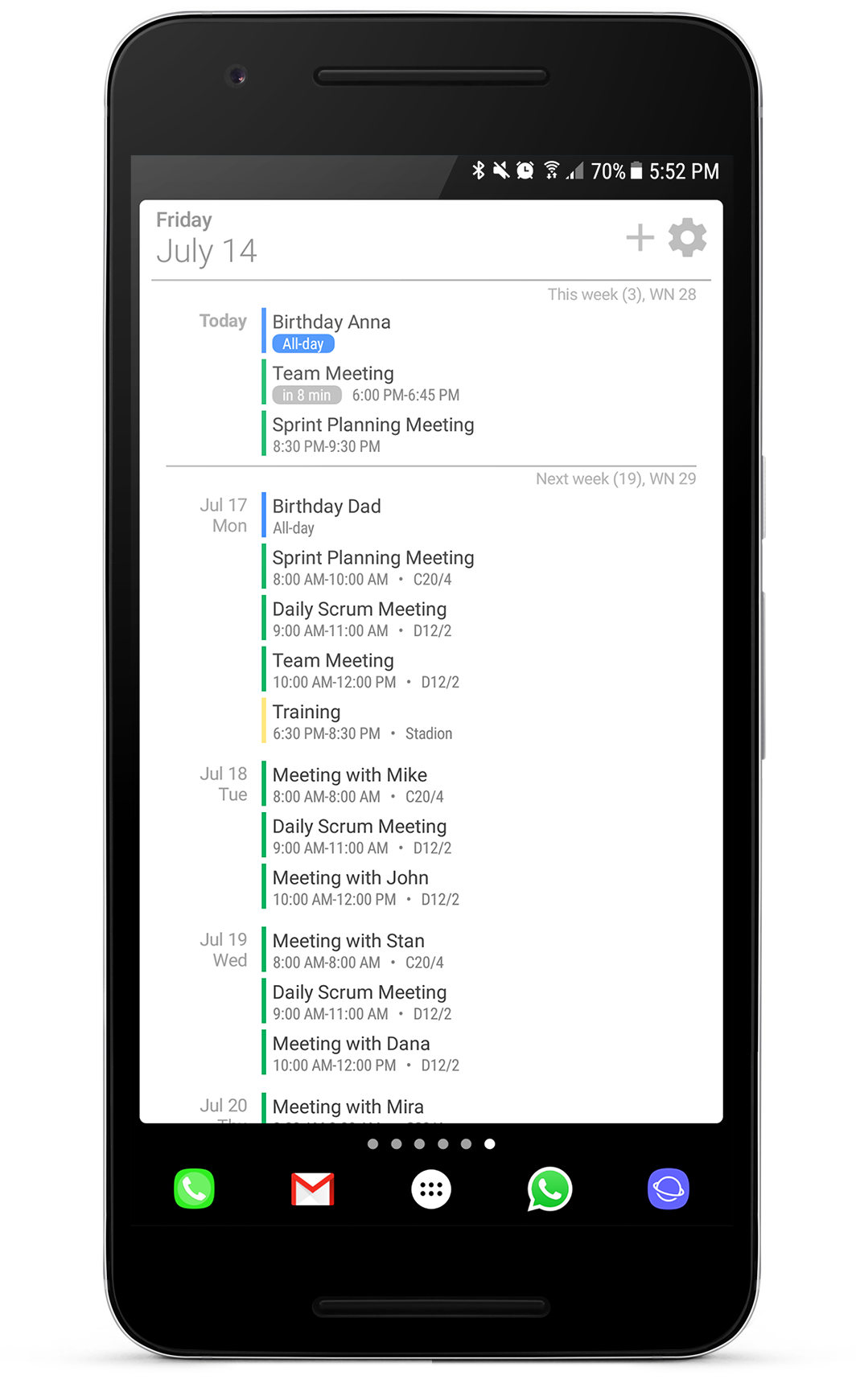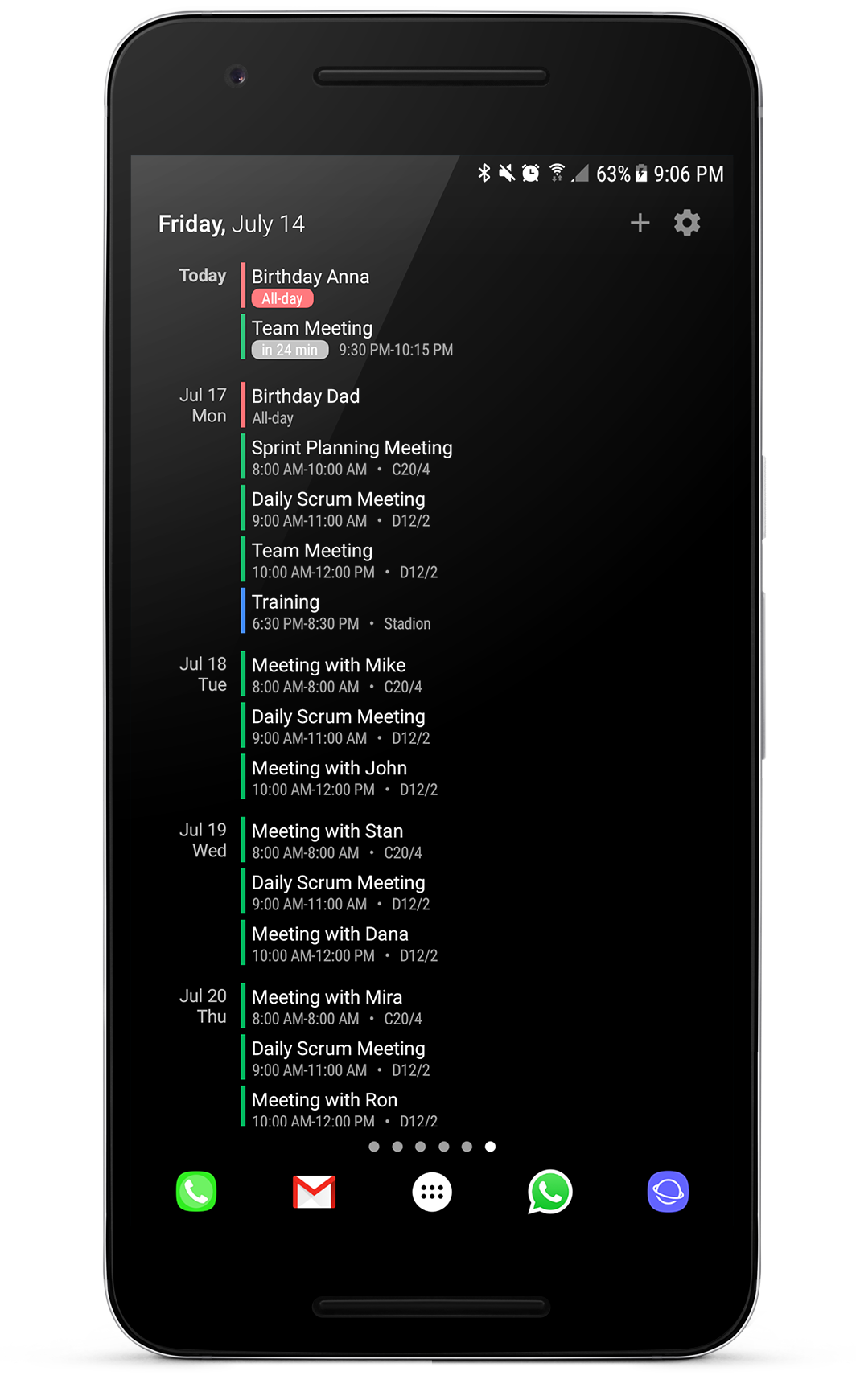 You can easily configure and adapt the calendar widget to your needs.
You can easily access your calendar application or a certain appointment, by clicking on the todays date or the appointment in the widget. The widgets preferences can be opened by clicking on the preference icon in the widget. Via the "+"-icon, new appointments can be created.
Each widget on your homescreen has its own configuration. This allows to have several widgets on the homescreen with different calendar- and display-settings.
Your Calendar Widget provides the following features:
– decide which calendars should be displayed in the widget
– set the period in which to search for appointments
– set the maximum number of appointments to display
– choose between three different display-modes (calendar agenda)
– predefined styles
– notifications that allow you to see upcoming events in the lockscreen
– scale the whole widget
– fontsettings for almost every element. Moreover its possible to have different fontsettings for ongoing and soon upcoming events (today, tomorrow).
– separate configurations for each widget
WHAT'S NEW
The widget-settings now provide a preview of the widget
New settings to configure the color and shape of the event background
New option for first-day-of-the-week setting added: "Saturday"
New setting to configure the space between agenda days
Themes preview is now using the current background-image
Size of the settings button (when using header type = "none") has been decreased to prevent accidental opening of the widget-settings
Theme(s) added/updated
This app has no advertisements
More Info:
CODE:
https://play.google.com/store/apps/details?id=de.mash.android.calendar
Download Instructions: PRO features Unlocked | Analytics disabled
Hidden Content
This board requires you to be registered and logged-in to view hidden content.
Statistics: Posted by Balatan — Sat Dec 01, 2020 5:13 pm
---