by David Neumann, iOS News
App News

[hr]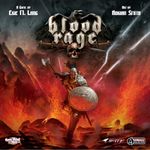 Blood Rage coming to digital via Kickstarter

This may be old news for some of you, but that's what happens when I take a month-long break. I miss stuff, and now I feel compelled to talk about it like it's hot news. Deal with it.
That news comes from Cool Mini Or Not and the announcement that the Eric M. Lang viking-based, area control gem, Blood Rage is coming to digital.
Because this is CMON, there's a Kickstarter involved. It begins next week, December 3rd and promises both digital version of the game as well as new minis, clans, cards, etc. that you can also nab for your analog copy.
[twitter=1065288740178927616]
We don't know a whole lot other than the new figs and stuff they've been showing off in daily tweets. At least I can't find anything. Then again, I'm lazy and dumb, so maybe I'm just missing it.
Even for the lazy and dumb, information will be easy to get come next Monday when the Kickstarter goes live. Until then…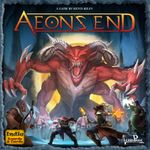 Aeon's End is coming to digital from Handelabra, hopefully

With fantastic card game ports like Sentinels of the Multiverse and One Deck Dungeon under their belts, we should all be excited any time Handelabra Games Inc. announces a new port on the way. That new announcement came nearly a month ago and was for Aeon's End, a cooperative deck-builder with a tower-defense-ish theme.
Aeon's End is a cooperative deck-building game where you struggle to defend the city of Gravehold from The Nameless and their hordes using unique abilities, powerful spells, and, most importantly of all, your wits. We are excited to be working with designer Kevin Riley from Action Phase Games, as well as Indie Boards and Cards to bring Aeon's End to Steam, with your help!
It's currently on Kickstarter and, despite Handelabra's history of excellence, has yet to fund completely and there are only a handful of days left to go. The Kickstarter is for the PC/Mac/Linux version of the game, but the plan is to bring it to iOS and Android as well. To make that happen, they've added a $1 pledge called "Mobile Mage" and the more of those pledges they get, the quicker the game comes to mobile (this is how their Kickstarter for One Deck Dungeon worked as well, btw).
Of course, you can pledge more and get the game earlier on your laptop. You can pledge even more and become a member of the beta or alpha team, if that's your thing.
Here's the blurb for what we can expect in the digital version:
The digital version of Aeon's End will cost $19.99 (USD), but backers can get the game for just $15. The 1.0 retail launch on Steam will include all Aeon's End base game content and features:
-8 playable mages, each with a unique starting card

-4 nemeses to defeat, each with their own mechanics

-27 unique player cards (gems, spells, & relics)

-22 general nemesis cards

-53 nemesis-specific cards

-Local co-op play with 1-4 mages

-Interactive tutorial so you can learn the game while you play

-Brand-new music composed by Jean-Marc Giffin

-Steam Achievements

-Steam Cloud Saves

-All unlocked promo cards and mages from stretch goals
If you're still on the fence, head to the Kickstarter page. There you'll find a playable demo of the game that you can play in your browser. It's very cool and I really hope more Kickstarters do stuff like this in the future.
They only need about $2500 more in the next five days, which I'm pretty sure we can make happen. Of course, some of those stretch goals would be nice to hit as well…
Take a look at the link below and play the demo. It sold me.
– Aeon's End for PC/Mac/Linux (and mobile) Kickstarter page