Stopwatch & Timer+ v1.33 [Paid]
Requirements: 8.0+
Overview: Perfect for every timing situation from sports, work to cooking!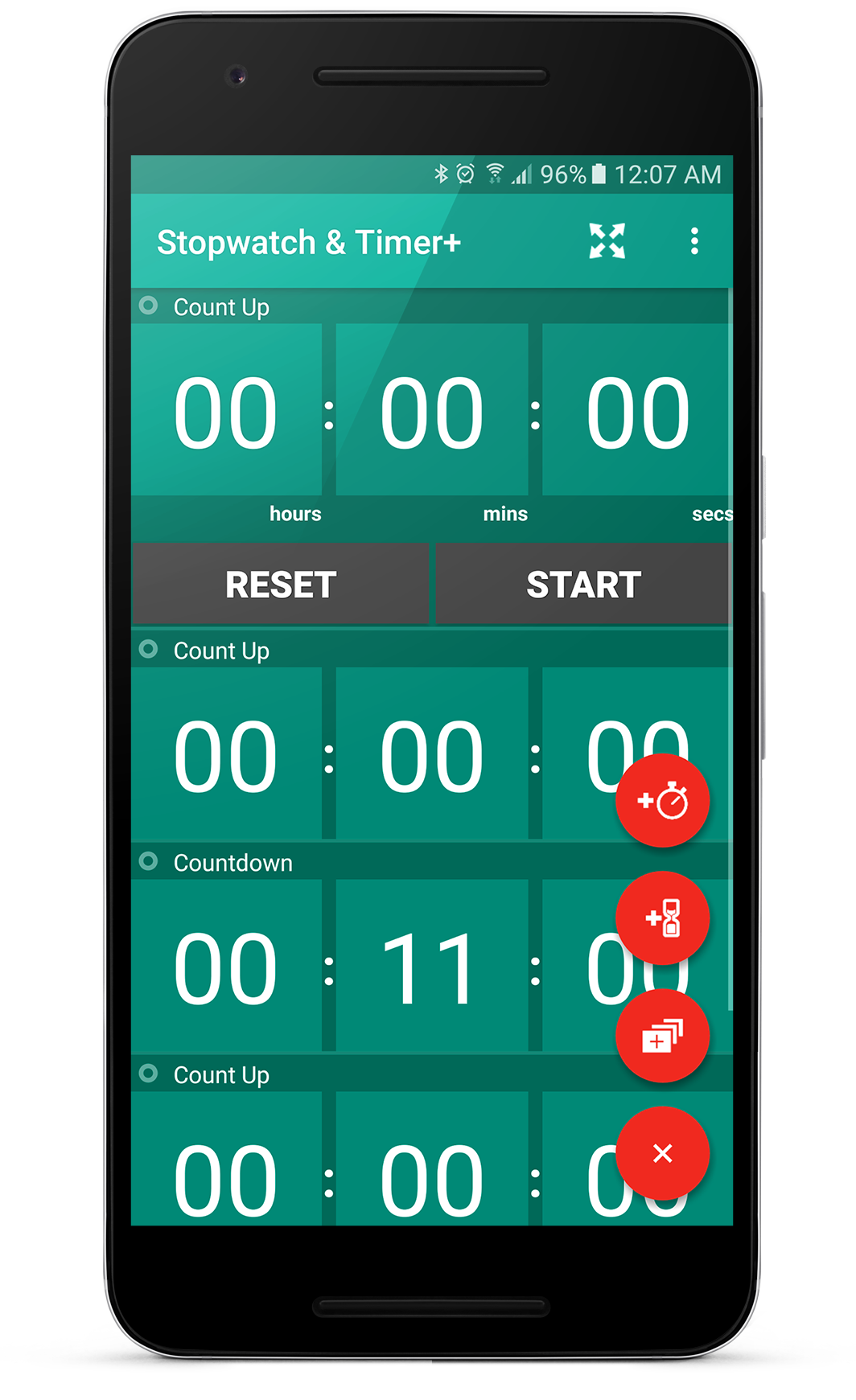 Beautiful, powerful and simple Stopwatch & Timer+
This is the paid version of the popular Stopwatch & Timer app with additional power features:
★ Up to 99 hours
★ Multiple stopwatches and timers
★ Rename timers & Laps
★ Countdown then up
★ Countdown and repeat (Loop countdowns)
★ Countdown and start next timer (Chain timers)
★ Export times by email
★ Show current lap (optional)
★ 1/100ths (optional)
★ Create groups of timers and control them as a group (swipe between your groups)
★ Rename groups of timers
★ Reorder timers (by long pressing and dragging up or down)
★ Delete timers (by long pressing and swiping to right)
★ Choose your own font and color
★ Optional "compact mode" to fit more timers on the screen
What's New:
Updates for Android Oreo and Pie:
NOTE: To stop an alarm press the "reset" on the notification (drag downwards on notification to see the option) or press "reset" in the app.
For issues email [email protected]
Version 1.33:
Fix for custom ringtones not sounding, re-choose your alarm ringtone and give permission to read external storage.
This app has no advertisements
More Info:
CODE:
https://play.google.com/store/apps/details?id=com.jupiterapps.stopwatch
Download Instructions:
Hidden Content
This board requires you to be registered and logged-in to view hidden content.
Statistics: Posted by Balatan ^(https://appmarsh.com/memberlist.php?mode=viewprofile&u=49) — Sun Mar 10, 2019 10:33 am
---