ProtonMail – Encrypted Email v1.10.6 build 597 [Unlocked]
Requirements:4.0.3+
Overview:
ProtonMail is the world's largest encrypted email service with over 2 million users. The ProtonMail secure email app for Android brings easy-to-use email encryption to your mobile device by seamlessly integrating PGP end-to-end encryption. ProtonMail also provides a modern user interface with a full set of innovative features such as customizable swipe gestures and the ability to send expiring emails.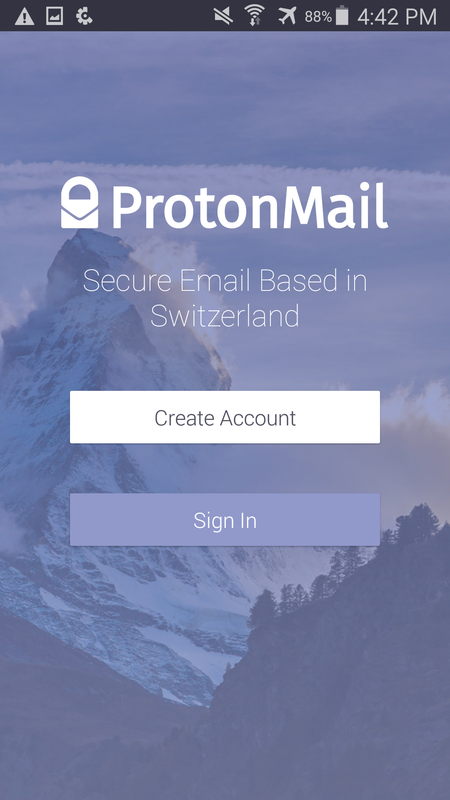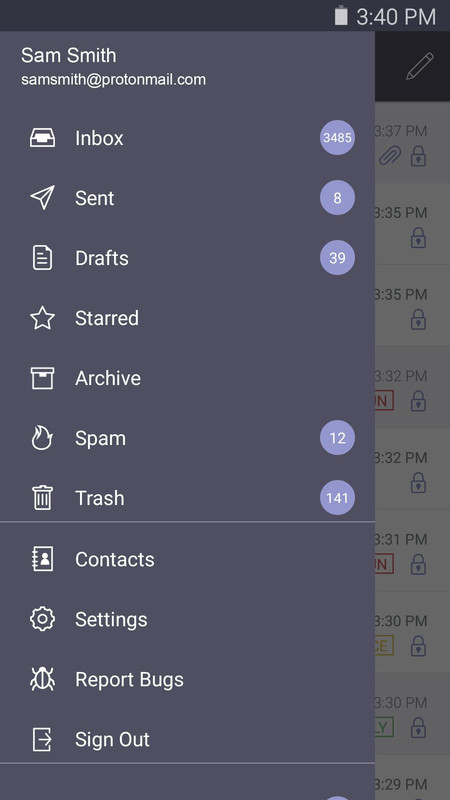 Since we were founded by CERN scientists in 2019, we have been joined by citizens from around the globe who have supported our mission to protect online privacy. Our mobile app was made possible by a record-breaking $550,000 donation campaign. With the ProtonMail app, you can now create your own free ProtonMail email account and start experiencing the secure email of the future.
Why use ProtonMail?
•Ensure your emails stay private and cannot be intercepted or disclosed to third parties
•End-to-end encryption, OpenPGP compatible
•Easy-to-use: encryption is done automatically and is completely invisible to the user
•Zero-access: all messages are stored in encrypted format—not even ProtonMail can read your messages
•Open source: ProtonMail's encryption is open to inspection by security experts from around the world
•Free: ProtonMail is 100% free, no catches. If you like our project, you can donate or upgrade to a premium account
•Swiss privacy and neutrality: ProtonMail is hosted entirely in Switzerland, under the protection of the world's strongest privacy laws
With the ProtonMail app, you can:
•Create a new protonmail.com email address with automatic PGP key creation and management
•Send and receive encrypted emails and attachments automatically
•Set timers for messages to self-destruct after sending
•Quickly organize emails with customizable swipe gestures and labels
•Get push notification of new emails
•Send password protected encrypted emails to non-ProtonMail email addresses
ProtonMail in the press:
"ProtonMail is a gmail-like email system which uses end-to-end encryption, making it impossible for outside parties to monitor." Forbes
"A new email service being developed by a group from MIT and CERN promises to bring secure, encrypted email to the masses and keep sensitive information away from prying eyes." Huffington Post
For more information, visit: https://protonmail.com
Our open-source code base: https://github.com/ProtonMail
To donate, visit: https://protonmail.com/donate
WHAT'S NEW
ADDED:
– Option to view message headers
FIXED:
– App crashed in some cases when updating contact groups
– App got stuck when adding attachments for some messages
– Draft was not saved if the app is closed while replying
– Additional draft messages were created in some cases
– Wrong unread email info was shown on the push notifications
– "Cannot send report" error when trying to report a phishing scam
CHANGED:
– Messages rendering and font size
FIXED:
– app crashed in some locations
– some messages couldn't be sent
– multiple quotations on some messages
– downloading attachments when offline
– some contacts and contact group issues
This app has no advertisements
More Info:
CODE:
https://play.google.com/store/apps/details?id=ch.protonmail.android&hl=en_US
Download Instructions: Mobile Signature Unlocked
Hidden Content
This board requires you to be registered and logged-in to view hidden content.
Statistics: Posted by PINOCCHIO — Fri Mar 15, 2019 12:46 pm
---